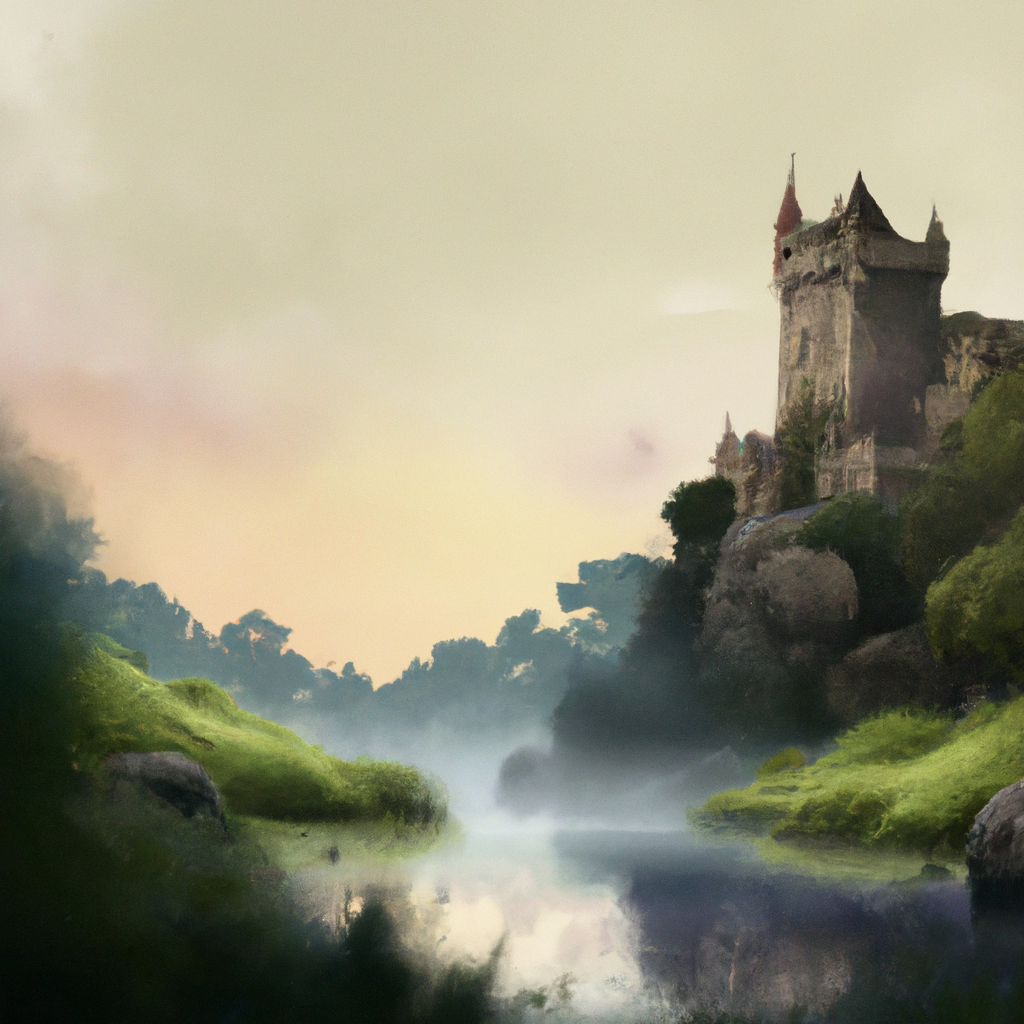 Introduction to American Castles
Discover the Timeless Treasures of American Castles!
These architectural marvels, once symbols of power and wealth, now welcome tourists with open arms. Delve into the captivating world of American castles.
Gaze in awe at the intricate detail and craftsmanship of each structure. Learn about the great owners who shaped America's past. Admire the gardens, landscapes, and historic collections.
Take a guided tour to hear stories of love and loss. Or attend special events like Renaissance fairs or Christmas celebrations.
Pro Tip: Look for off-peak season discounts or package deals when visiting multiple castles. Don't miss out on seeing these mesmerizing landmarks! Who needs a fairy godmother when you can have an incredible castle with a rich history to call home?
History of American Castles
The timeless beauty of American castles enchant visitors worldwide. Their history steeped in tales of extravagance, war, and love are fascinating to explore. The grandeur and splendor of these architectural treasures tell the story of America's past, showcasing the wealth and ambition of its elite. These magnificent castles' stories are a testament to the country's rich, diverse history, spanning several eras, including medieval, Renaissance, Victorian, and Gothic.
Many American castles emerged as a result of the Gilded Age, the period between the late 19th century and early 20th century when America witnessed a significant rise in its economic prosperity. The period saw business tycoons and industrialists upraise vast fortunes, leading to extravagant spending. Many of these wealthy magnates decided to invest in grandiose properties that resembled European castles. These properties were not just about showcasing wealth but to convey a sense of power and status.
Apart from the Gilded Age, castles in American history also have links to military and political power struggles. For instance, the famous Biltmore Estate in North Carolina, designed by Frederick Law Olmsted, was George Vanderbilt's answer to rival European mansions and palaces. Nottoway Plantation, designed and built in 1858 by John Hampden Randolph, was once a hub of political activity during the Civil War.
Despite their opulence, many American castles experienced tumultuous histories, like the famed Winchester Mystery House in California. The mansion was a product of Sarah Winchester's obsession and wealth inherited from her husband's firearms business. Having lost her husband and child, Sarah Winchester believed that the ghosts of all those killed by the Winchester rifles haunted her. Her fear prompted her to keep adding to the construction of the mansion, leading to a maze-like structure with staircases and doors leading to nowhere.
American castles are more than just architectural marvels. They are portals to the country's past, reflecting power struggles, opulence, and ambition. These spectacular sites offer visitors the chance to explore the splendor of the country's history while adding new perspectives to their appreciation for American heritage.
Looks like the Gilded Age was really into gilding everything, including their castles.
The Gilded Age and the rise of American Castles
The 'Gilded Age' was an era in American history where grand, fancy architecture emerged. These homes were a symbol of wealth and prestige. Three castles stand out in particular: The Biltmore Estate in Asheville, North Carolina, Hearst Castle in San Simeon, California, and Boldt Castle in Thousand Islands, New York. Plus, some architects drew inspiration from other cultures, such as Japan, which is evident in The Blacker House in Pasadena, California.
Get a glimpse of these castles by visiting their official websites or social media pages for virtual tours and educational resources. So, forget European royalty, America's got its own magnificent castles to admire!
Examples of famous American Castles
American castles are an incredible sight, each with its own unique design, architecture, and history. Here's a list of some of the most renowned ones:
| Castle Name | Location | Architectural Style | Historical Significance |
| --- | --- | --- | --- |
| Biltmore Estate | Asheville, NC | Châteauesque | Largest private residence in the US built by George Vanderbilt |
| Hearst Castle | San Simeon, CA | Mediterranean Revival | A castle commissioned by newspaper magnate William Randolph Hearst |
| Boldt Castle | Alexandria Bay, NY | Rhineland Castles | Built by hotelier George Boldt as a tribute to his wife Louise |
Plus, these castles have extra details like lavish gardens, stunning decorations, and impressive art collections. Why not add a visit to one of these magnificent American castles to your bucket list? It'll be a thrilling journey through history, with exquisite architecture!
Architecture and Design of American Castles
The charm of American Castles lies in their captivating Architecture and Design. Let's explore the magnificent details that make them timeless treasures.
| Castle Name | Architect | Year Built | Style | Unique Feature |
| --- | --- | --- | --- | --- |
| Hearst Castle | Julia Morgan | 1919-1947 | Mediterranean Revival | Indoor and Outdoor Swimming Pools |
| Biltmore Estate | Richard Morris Hunt | 1889-1895 | Châteauesque | Largest privately-owned home in the USA |
| Boldt Castle | Alexandria C. Hutchins | 1900-1904 | Rhineland castle | The Heart Island Powerhouse |
| Castello di Amorosa | Dario Sattui | 1994-2007 | Tuscan-Medieval | 121,000 bottles of wine aging in French oak barrels below the castle |
The distinctive features of American Castles include the intricate masonry, stained glass, and mural paintings on walls and ceilings. Their grandeur lies in the ornate furniture, chandeliers, and tapestries.
Legend has it that the Biltmore Estate's owner, George Vanderbilt, used 50 European artisans to build the castle's complex woodworking and furniture. Their well-crafted work is still on display today.
Once a bustling town, Castello di Amorosa was left in ruins until Dario Sattui transformed it into a fascinating castle, complete with all the classic features, underground tunnels, and prison cells.
A story goes that Hearst Castle was built after William Randolph Hearst showed Julia Morgan a postcard of a Spanish cathedral, and told her to recreate it. Today, it stands as a spectacular testament to their vision.
The Architecture and Design of American Castles transport you back to the era of kings and queens. They are the timeless marvels that will continue to enchant us for years to come. Who needs a moat when you can have a porte-cochere?
Elements of castle architecture in the USA
The architecture of USA castles is one-of-a-kind! Let's explore the elements that make up this unique style.
Elements:
Turrets – vertical towers from walls for observation or defense.
Crenellations – a parapet with gaps used for defense.
Battlements – low wall at top of castle walls with openings for weapons.
Murder-holes – holes above gates for dropping stones, boiling water, hot sand, or oil.
Dungeons – underground prisons.
American castles made use of local materials, mostly wood and stone. Timber-framing was a popular choice too. Drawbridges were also often added during the colonial period.
The well-known Biltmore Estate in Asheville, NC is a fine example of American castles. It was built by George Vanderbilt between 1889-1895 and is still one of the largest privately owned homes today!
Influence of European castles on American architecture
European architecture has left a grand mark on American castles. From towering turrets to intricate stone carvings, these structures feature a fairytale-like aesthetic that was created with a purpose.
The dual-purpose of castles was to provide protection, while also conveying strength and power. Elaborate entrances with drawbridges and secret passages were designed to add to the privacy and defensive features.
Natural elements have been adopted in American castles too, like red brick detailing and larger windows to let in more light. Intricate wrought iron designs line the gates, showing the influence of European heritage.
Pennsylvania's Fonthill Castle is a great example of this. Designed by Henry Chapman Mercer in 1908-1912, it was built to preserve Doylestown's disappearing history.
Take a step back in time as you explore American castles. Feel like a royal tourist without the need for a moat or drawbridge.
Visiting American Castles
People who enjoy experiencing the historical grandeur of architecture can explore the enchanting American castles. These timeless treasures offer an opportunity to witness the magnificent work of craftsmen from the past. With their unique design and breathtaking landscapes, American castles represent a vibrant cultural heritage that is worth exploring. Tourists can learn about the rich history and cultural significance of these castles.
Whether exploring the Biltmore Estate in North Carolina, Hearst Castle in California or the Boldt Castle in New York, each castle offers a unique experience. The castles' exceptional architecture and the stories behind them leave visitors in awe.
Interestingly, the Biltmore Estate, built by George Vanderbilt, was once the largest private home in America, spanning about 178,926 square feet.
Visiting these castles may make you feel like royalty, but watch out for the moat – it's not just for decoration.
Popular American Castle tourist attractions
American Castles are a hit with tourists who come to bask in grandeur and history. These castles bring to life Gothic and Renaissance-style architecture.
Biltmore Estate in Asheville, NC offers European mansion-style luxury and the stunning Azalea Garden.
Wisconsin State Capitol in Madison is a mighty castle with walls decked with murals, mosaics, and stained glass windows showcasing Wisconsin's history.
Boldt Castle stands upon Heart Island between Alexandria Bay, USA and Gananoque, Canada.
Belvedere Castle in Central Park, NY, provides a great view of lakes, woods, and gardens.
American Castles come with an extra sprinkle of allure from ghost stories and scandals. Plus, there are lots of activities to enjoy like hikes and exhibits. So, why not explore these majestic places? No need to bow or ask for permission.
Self-guided tours of American Castles
Explore Majestic Castles in America!
Go on an amazing journey, sans guide. Create your own itinerary and explore the enchanting residences of wealthy Americans.
Gaze in wonder at the glorious history and stunning architecture of castles. Marvel at art collections and gardens.
Snap beautiful photos in the castle gardens. Explore the 19th century brick walls inside. Admire the fine art displays. Tour options are plenty – New York, Beverly Hills, Niagara Falls!
Make your tour extraordinary – add a coastal jaunt or a winery session. You'll be amazed by these iconic landmarks, telling tales of past aristocracy.
I visited Ilchester Castle in Maryland. I learnt fascinating details about its owner Thomas Viaduct – his iron engineering feats, his wealth building operations. It was an awesome experience!
So, don't get lost in the castle hallways and chambers – take a guided tour and make the most of it.
Guided tours of American Castles
American Castles: An Enchanting Adventure for Tourists!
Are you ready to step back in time and experience the grandeur of the past? Visiting American Castles is a unique way to do just that! These castles offer a glimpse into life during earlier eras, plus guided tours to explore the amazing architecture.
Tour Guides: With knowledgeable guides, tourists can learn all about these castles' architecture, history, and cultural significance.
Cultural Significance: From the Gilded Age to Gothic Revivalism, each castle has its own story.
Interactive Experience: Tourists can enjoy audio-visual aids, interactive displays, and more!
American Castles are a feast for the eyes – from art exhibitions and terraced gardens, to grand staircases with stained glass windows. Photographers, get your cameras ready!
Did you know that many of these castles served a different purpose before becoming tourist attractions? For instance, "The Breakers" in Newport was Cornelius Vanderbilt II's summer home before becoming a museum after his passing.
Visitors will marvel at the well-maintained interiors and exteriors of American Castles! So why bother with a mortgage when you can just squat in a castle?!
Living in American Castles
Paragraph 1:
American Castle Living – The luxurious appeal of American castles is undeniable. From grand entrances to exquisite ballrooms, the experience of living in an American castle is a unique one, unmatched by any other.
Paragraph 2:
With sprawling acreage and ornate interiors, American castles offer residents a lifestyle that is both regal and refined. The grandeur of these properties is not just limited to their aesthetics, but also to the state-of-the-art amenities and top-of-the-line facilities that they provide. From private pools to personal movie theaters, American castles truly offer an unparalleled living experience.
Paragraph 3:
In addition to the stunning architecture and lavish amenities, living in an American castle also offers a sense of historical significance and cultural value. These properties often hold memories of significant events and notable figures, making them an attractive option for history enthusiasts and collectors.
Paragraph 4:
For those interested in moving into an American castle, it is important to consider the maintenance and upkeep that comes with such a grand property. Hiring a professional team to take care of landscaping, cleaning, and general upkeep is essential. Additionally, it is important to invest in high-quality security systems to ensure the safety of both the property and its residents. By taking these precautions, residents can enjoy the splendor of castle living with peace of mind.
Ready to upgrade from your Lego castle? Check out these actual castle homes for sale in the USA.
Castle homes for sale in the USA
The USA is famous for its grand mansions. Some of them could be mistaken for castles! They can be bought and used as luxurious homes for those with refined tastes. These castle-like homes give a unique living experience, with large spaces, elaborate architecture, and gorgeous landscapes.
Aside from their beauty, castle homes offer security and exclusivity. Many of these houses have walls, gates, and security systems. Plus, these houses provide a lot of space both inside and outside, so you can have privacy and throw lavish events.
The 'Biltmore Estate' in North Carolina is America's largest privately-owned home. It has 250 rooms on four acres. It is a lovely place to live, but it is expensive. Though, it is a great investment opportunity due to its rarity.
Living in a castle home can be an adventure. Many of these houses have impressive histories that can be enjoyed by guests. You can also customize the estate with modern amenities, without losing its charm.
A couple moved into 'Castle Craig' in Connecticut – an estate owned by presidents Washington and Roosevelt. They kept the classical style, but added modern amenities.
If you want history, luxury, exclusivity, and endless opportunities for customization, consider buying a castle home. If your bank account won't allow it, you can always rent one for a weekend.
Castle rental options in the USA
Fancy a unique rental experience? American Castles is the place for you. Here's a quick breakdown of what's on offer. Check out the Castle names, locations and amenities to help you decide.
| Castle Name | Location | Amenities |
| --- | --- | --- |
| Biltmore Estate | Asheville, North Carolina | Indoor pool, sauna, spa services, outdoor activities. |
| Oheka Castle Hotel & Estate | Huntington, New York | Gourmet dining, afternoon tea service, event spaces. |
| The Chanler at Cliff Walk | Newport, Rhode Island | Fine dining, spa treatments, oceanfront views. |
If you don't want a hotel or Airbnb, consider staying in a Castle. Some are available for long-term rentals, or have special packages.
Live like kings and queens! Book your American Castle stay today! Sleep like royalty – unless you're used to a cardboard box, then it might feel like an abduction!
Castle bed and breakfast experiences
On offer is a unique chance to live luxuriously and be part of history. These ancient monuments have been carefully renovated, keeping their timeless beauty. Guests can have a personalised bed and breakfast experience in these historical residences.
The rooms are decorated with regal furniture, high ceilings and antique decorations, so visitors can feel like royalty during their stay. Breakfast is served in the grand dining room of the castle, with a wide range of gourmet food and freshly-baked pastries. The nearby grounds also offer chances to take calming walks through beautiful gardens and grand forests.
Be transported to a medieval castle atmosphere with luxurious services that cater to your every need.
Leave reality behind with amazing sights, delicious meals and friendly service from the staff. These magical castles will make you feel as if you've stepped back in time – a world of chivalry, knights, kings, queens, daring and love.
Have an extraordinary night's stay that will create memories for travellers who are looking for something special. Instead of a fairy tale wedding, why not get married in a castle and be a lord or lady for a day?
Weddings and Events at American Castles
American Castles: The Perfect Venue for Your Special Occasions
Celebrate your big day or any special event at one of America's enchanting castles. These timeless treasures offer unique wedding and event spaces that are sure to leave your guests captivated.
Venue Options:
| Castle Name | Location | Price Range |
| --- | --- | --- |
| Biltmore Estate | Asheville, NC | $28,000-$80,000 |
| Oheka Castle | Long Island, NY | $20,000-$62,000 |
| Hearst Castle | San Simeon, CA | Contact for Pricing |
These historic sites also offer a wide range of services, including professional catering, event planning, and overnight accommodations. Many castles even allow for exclusive use of the entire property for your event.
Pro Tip: Book early to secure your desired date and venue option. These castles are in high demand and fill up quickly.
Choose an American castle for your special occasion and experience a magical and memorable event that will be remembered for a lifetime. Get hitched in style and say 'I do' in a castle fit for a king or queen, just don't lose your head over the price tag.
Castle wedding venues in the USA
The USA has enchanting castle venues for weddings and events. These are stunning, with cultural and historical significance. Here are 5 points to consider when selecting one:
Location: Pick one convenient for your guests.
Catering & Accommodation: Check if the castle provides these or you need to organize.
Capacity: Select one that can accommodate your guest list, including seating.
Costs: Castles can be pricey; look for all-inclusive packages to reduce costs.
Legal Requirements: Obtain required permits, especially if it's a national monument.
When picking a Castle wedding venue, think about features that make it unique. Gardens or rare artifacts? Outdoor themed weddings? Medieval-themed receptions with costumes?
For a flawless day, appoint an experienced wedding planner who knows castle venues. Who needs a stuffy boardroom when you could be strategizing in the grandeur of an American castle? #winningatlife
Corporate and social events at American Castles
Organizing events at American Castles is a grand affair. These Castles provide an unforgettable experience, with each corner having its own special historical significance.
The table below outlines the possibilities of Corporate and Social events offered at American Castles:
| Type of Event | Castle Options | Capacity |
| --- | --- | --- |
| Weddings | Biltmore Estate, Oheka Castle, The Ashford Estate, Hammond Castle Museum, Breakers Mansion | Up to 450 guests |
| Anniversaries/ Birthdays | Thornewood Castle, Glenmere Mansion, Castle on the Hudson, Highlands Castle | Up to 100 guests |
| Corporate Events/Product Launches | Lyndhurst Mansion, Flagler Museum | Up to 150 guests |
| Outdoor Events/Galas/Charity Balls | Chateau St Jean Winery, Greystone Mansion & Park, Montalvo Arts Center | Up to 500 guests |
At these Castles, guests can experience unique offerings such as wine tours at Château St Jean Winery or ocean views at Hammond Castle Museum.
The Breakers Mansion in Newport is a remarkable building constructed by Cornelius Vanderbilt II and architect Richard Morris Hunt between 1893-1895 in the Gilded Age. It has artifacts from all over the world and displays prominent art and architecture styles from that era. Why not stay in a castle and pay $500 for a room with a moat view?
Preservation and Restoration of American Castles
With the aim of preserving the enchantment of American castles, restoration works have been carried out on several architectural treasures in the country. The restoration projects have involved meticulous and detailed work, including the reinstatement of original designs, replacement of old materials, and conservation of the building's aesthetic value. Such projects have revived the structures' historical and cultural significance while retaining their original style.
Conserving American castles is essential to protect the nation's heritage for future generations to appreciate and learn from.
The preservation and restoration of American castles involve more than just addressing the aesthetic appeal of the structures. Conservation experts adopt an approach that prioritizes retaining the authenticity alongside the historic value of the castles. They incorporate novel and innovative solutions to address modern problems such as environmental concerns, while also complying with regulatory requirements. The procedures also include structural reinforcements and maintenance, allowing the structures to withstand the test of time and environmental factors.
One unique aspect of preservation and restoration work is that the projects tend to be a collaborative effort, combining artistic skills and technical know-how. Restoration teams typically comprise experts from various fields, including architects, masons, carpenters, and engineers, dedicated to ensuring that the castle remains as it was meant to be seen.
Pro Tip: Preservation and restoration works should be carried out by experienced teams to maintain the castle's originality and authenticity. It is essential to work together with conservation experts to adopt a holistic approach that balances modern concerns with historical aesthetics.
Preservation efforts for American Castles are like trying to preserve a unicorn – elusive, magical, and expensive.
Preservation efforts for American Castles
Preserving and restoring American castles has been an ongoing concern for many years. To restore them to their former glory, while maintaining their cultural relevance, various initiatives have been started. These include funding campaigns, advocacy groups, and public-private partnerships.
As many castles in the US are privately owned, they need a lot of money for upkeep. The National Trust for Historic Preservation is one group that advocates for their protection, including castles. They work with government agencies and other organizations to get funding for restoration projects, with a focus on sustainability.
Crowdfunding has also allowed more citizens to get involved with castle restoration. The "Adopt-A-Castle" project by St. Croix Architecture encourages individuals to pay an annual fee to help maintain a castle.
To keep the historical accuracy, authentic materials from the time period must be used. This requires research and consulting with experts who can advise on these materials.
The story of Boldt Castle in New York gives a good example of why and how these places are so important to American culture. George C. Boldt, a millionaire hotelier, commissioned the castle as a tribute to his love for his wife Louise. When she passed away before it was finished, the castle fell into disrepair. Lyman Corey Sr., the grandson of a worker on the castle, began a public-private project to restore it. Thanks to the interest generated in not only the castle but also its history, the project was ultimately successful.
Restoring an American castle is like trying to put together a broken puzzle without a reference picture- tough work!
Challenges faced in restoring American Castles
Restoring American Castles presents several challenges that require expert solutions. For example, architecture complexity, funding issues, and lack of skilled workers. To tackle architectural problems, specialists must think of elements like materials, weather factors, and historic significance. Plus, since these projects can be expensive, acquiring enough money can be a big obstacle. Finding ways to get investment and do the work with quality, but at the same time save money, is essential.
Moreover, restoration needs professionals with expertise in stonemasonry, carpentry, or roofing to do the intricate work. A shortage of qualified labor often means more costs and longer renovation periods. Planning permission from local governments can also take more time than expected.
Despite these troubles, restorative techniques for castles from different eras can give ideas for future renovations elsewhere. Belcourt Castle revealed long-hidden courtyards and underground passages. During the Prohibition, the castle's basement was a liquor storage.
To restore American Castles, experts must use unique techniques, think of historical importance, and follow protocol. Doing this while utilizing resources efficiently will help keep these pieces of history for future generations. Even though they may not have knights in shining armor, these castles are still so attractive, you might just want to say 'I do' to mortgage payments.
Conclusion on the Enchantment of American Castles
Discover the enchantment of American Castles – a timeless treasure! History buffs and tourists alike are enamored with these majestic architectures steeped in rich history, legendary tales of love and power struggles. Reach high to the sky with their turrets and be transported to a bygone era with their Gothic architecture. Plus, lavish furnishings, captivating frescoes, majestic gardens, and awe-inspiring views.
Behind every castle door lies a remarkable story. From Hearst Castle's eccentric decor to Biltmore Estate's grandeur, or from Boldt Castle's heartbreaking romance to Thornewood Castle's mystical aura- each castle is full of secrets to explore.
There's also events throughout the year! From Renaissance fairs to jousting tournaments to masquerade balls, get a true taste of medieval culture and traditions. Don't miss out on the wonder of America's castles! Plan your visit today and experience for yourself the enchantment of American Castles – A Timeless Treasure waiting for you!
Frequently Asked Questions
1. What makes American castles unique?
American castles combine elements of European castles with unique American styles and construction techniques. They often incorporate modern amenities and technologies while maintaining their historic charm.
2. Are American castles open to the public?
Many American castles are open to the public for tours or events. However, some are privately owned and may not be accessible to the public.
3. What is the history behind American castles?
American castles were primarily built during the Gilded Age, between the late 1800s and early 1900s, by wealthy industrialists and entrepreneurs seeking to showcase their wealth and status. These castles were often used for entertaining, as well as symbolizing their owners' power and prestige.
4. What are some popular American castles?
Some popular American castles include Biltmore Estate in North Carolina, Hearst Castle in California, Boldt Castle in New York, and the Fonthill Castle in Pennsylvania.
5. Can you stay overnight in American castles?
Many American castles have been converted into hotels or bed and breakfasts, allowing visitors to stay overnight and experience the charm of these historic buildings.
6. Are American castles haunted?
Some American castles are rumored to be haunted, with stories of ghostly sightings and eerie occurrences. However, whether or not these castles are actually haunted is up for debate.