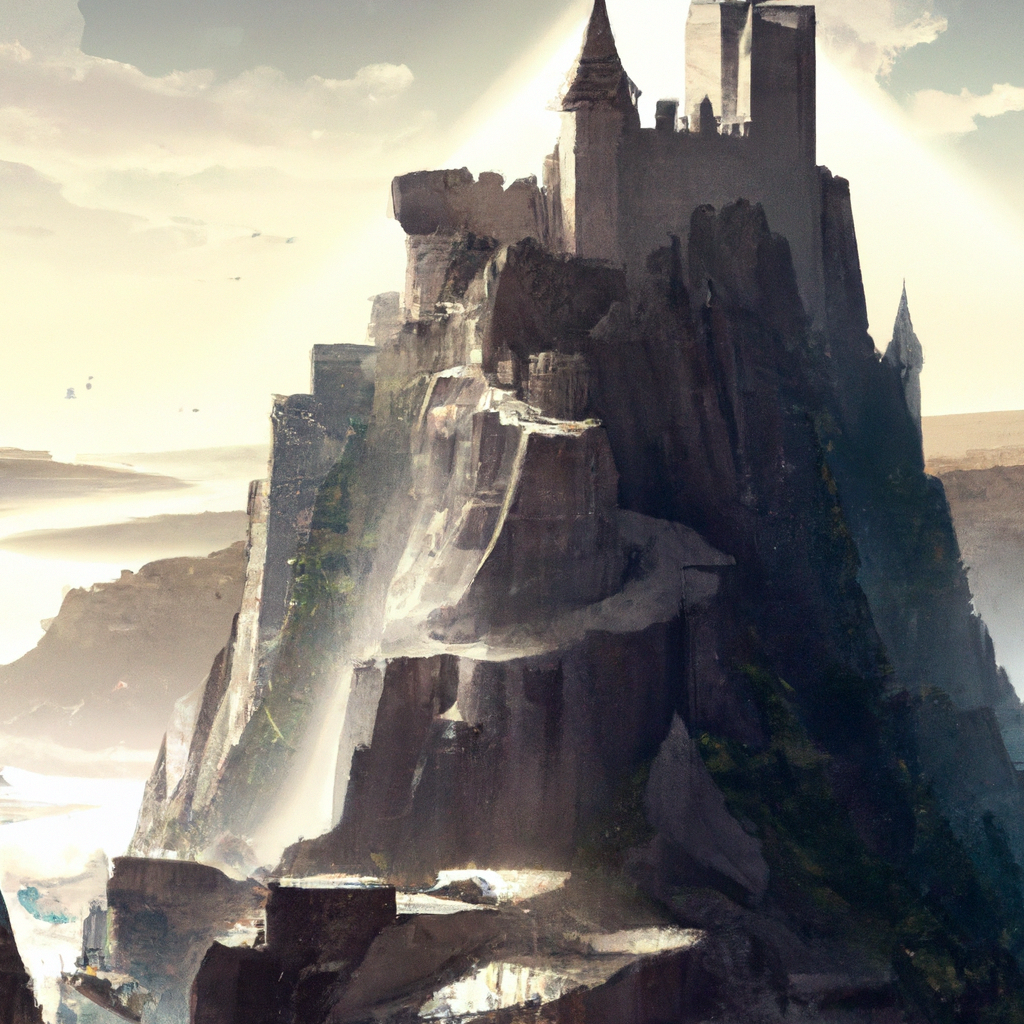 European Castles
To explore the European Castles with the most stunning and awe-inspiring architecture, take a trip through the various countries. In order to fulfill your castle bucket list visit, Neuschwanstein Castle in Germany, Palace of Versailles and Château de Chambord in France, Buckingham Palace in England, and Edinburgh Castle in Scotland.
Neuschwanstein Castle in Germany
Neuschwanstein Castle in Germany is world-famous for inspiring Disney's Sleeping Beauty Castle. It was built by King Ludwig II and boasts amazing views and decor.
Millions of people visit the castle each year to admire its detailed architecture and take in its past. Inside, you'll find lavish furnishings, like a 96-candle chandelier, and murals of mythical scenes.
Sadly, King Ludwig II died before Neuschwanstein Castle was finished in 1886. But it has since become a symbol of Bavarian culture and a reminder of Europe's romantic period.
According to Travel + Leisure, Neuschwanstein Castle is one of Germany's most photographed landmarks. If Marie Antoinette saw the Palace of Versailles today, she'd say 'Let them Airbnb!'
Palace of Versailles in France
Château de Chambord in France – a renowned European castle and an architectural masterpiece! Constructed by Louis XIV, this was originally a hunting lodge for the king, then later became the headquarters of French political power. It houses 700+ rooms and a huge collection of artworks and historical artifacts.
The Hall of Mirrors is a unique feature with its 17 mirrored arches reflecting crystal chandelier light. The gardens surrounding the palace are a perfect mix of nature and human ingenuity. It took over 50 years and 30,000 men to build, showcasing its grandeur to all.
Visiting this castle is an awe-inspiring experience, highlighting both artistry and engineering excellence. Pro Tip: Book tickets in advance to avoid long queues during peak seasons.
Château de Chambord in France
The iconic Château de Chambord, nestled in France's Loire Valley, has wowed visitors for centuries with its double helix staircase. Built as a hunting lodge for King Francis I in the early 16th century, it was later enlarged to its current grand size.
It's a mix of architectural styles – Gothic, Renaissance and Classical. Inside you'll find 440 rooms, 80 staircases and an impressive collection of art.
The grounds span 5,500 acres, and include gardens, plus a game reserve filled with deer and wild boars.
Pro Tip: Don't miss out! Each room of this mesmerizing castle has something special to show you.
Buckingham Palace in England
In the heart of London, the majestic royal estate of Buckingham Palace stands tall. Opulence and grandeur abound in this iconic landmark; more than just a tourist attraction, its administrative headquarters for the British sovereign and their family. Inside, a vast collection of artifacts and artwork, including works by Van Dyck and Canaletto, lies within its neoclassical facade.
State rooms, throne room, ballroom and gardens are a few of the highlights of this popular castle in Europe. Not only is it the official residence for the monarch, but Buckingham Palace also hosts events like garden parties, investitures and receptions. A 10-year renovation project was recently completed to repair crumbling infrastructure while preserving its historical details.
A million visitors come each year to witness daily changing guard ceremonies, a staple of London's culture. Exploring the palace gives an insight into Britain's history and culture, with priceless art pieces and stunning interiors from centuries ago. Visitors can experience life like royalty, walking ancestral halls of power and basking in regal majesty.
Take the opportunity to peek behind London's closed doors at this incredible monument; Buckingham Palace awaits your visit! Feeling brave? Edinburgh Castle offers a tour and maybe even a resident ghost or two.
Edinburgh Castle in Scotland
Standing atop Castle Rock in Scotland, the royal residence-turned-fortress is an iconic landmark that looms over Edinburgh. This 12th-century castle is one of Scotland's most visited attractions.
It was home to kings and queens and has seen many significant events throughout Scottish history, such as the Wars of Scottish Independence and Jacobite Rising. Explore the Great Hall, see the Crown Jewels, enter St. Margaret's Chapel – the oldest building in Edinburgh – and witness the One O'Clock Gun fire from Half Moon Battery.
Edinburgh Castle has been a strategic stronghold for many centuries. Now, it is a popular tourist destination. Did you know during WWII, it held hundreds of Luftwaffe prisoners? Adolf Hitler even gave orders not to bomb it during their raids on British cities.
Ready for a change? Explore the mighty castles of Asia!
Asian Castles
To explore the historical and architectural beauty of Asian Castles, you will be introduced to Osaka Castle in Japan, Forbidden City in China, Gyeongbokgung Palace in South Korea, Amber Fort in India and Himeji Castle in Japan. Each of these sub-sections highlights the unique features and cultural significance of these astounding fortresses.
Osaka Castle in Japan
This grand edifice is the magnificent Osaka Castle. Built in the 16th century, it's a stunning example of Japanese architecture. It has immense historical significance and displays Japanese art and artifacts.
Osaka Castle is a major part of Japan's history. It was the strategic center for the military under Toyotomi Hideyoshi – battles were fought and the country shaped here. Visitors can find ancient swords, maps, armors and other items from that era in the exhibitions.
The interior also features gold-paneled replicas of past leaders' palatial residences. These chambers showcase Japan's luxury living traditions with immaculate woodwork and elegant décor.
Pro Tip: Exploring Osaka Castle at night is a surreal experience – over six thousand LED lights light up this incredible architectural masterpiece.
Forbidden City in China
The Palace Museum, situated in the heart of Beijing, is known for its grandeur. Commonly referred to as the Forbidden City, it was home to the emperors of the Ming and Qing dynasties. This complex spans over 180 acres and contains 980 buildings, showcasing traditional Chinese architecture.
Construction began in 1406 and was completed in 1420, after 14 years. It has seen many momentous events in China's history such as royal marriages, coronations and meetings with foreign dignitaries.
Visiting the Forbidden City? Hire a guide service to help you navigate through this vast expanse. To avoid crowds, go during off-peak hours. Comfortable shoes are a must: four palaces are spread out within the complex!
Gyeongbokgung Palace in South Korea
Gyeongbokgung Palace, South Korea's "Palace of Shining Happiness," is a must-see for anyone who wants to learn about the country's culture and history. Built in 1395, it is one of the largest royal palaces. It boasts colorful gates and gardens, Buddhist temples, and a throne hall from the Joseon Dynasty.
Visitors can take guided tours in several languages and explore the National Folk Museum and Palace Museum. Additionally, they can witness a re-enactment of the changing of the Royal Guards ceremony at Gwanghwamun Gate.
The highlight of Gyeongbokgung Palace is The Royal Banquet Hall—Hyangwonjeong Pavilion. It is situated on an artificial island, surrounded by a serene pond and stepping stones. It offers an elegant simplicity that provides a respite from the intricate surroundings.
Gyeongbokgung Palace suffered destruction during wars until 1945, when Japan ceded control over Korea. It was then restored to its original grandeur.
Amber Fort in India
The Fortified Palace of Amber is nestled in the Aravalli Hills. It is a grand fortress, spanning 4 sq. km, made of red and white sandstone. This unique structure is a mix of Indian architecture with Hindu and Mughal styles.
The walls are ornamented, the courtyards spacious, royal chambers grand, carvings intricate, and ceilings mirrored. The Sheesh Mahal in the fort is especially renowned; it shines with thousands of diamonds under the moonlight.
Jaleb Chowk is another highlight. This was an elephant boarding area for royals and dignitaries. Maota Lake lies outside the main gate, where you can savor the panoramic views or go on a boat ride.
Pro Tip: Visit early morning or late afternoon to avoid crowds and experience a peaceful atmosphere.
Himeji Castle in Japan
This amazing fort is located in Hyogo Prefecture, Japan. It is one of the best preserved castles in the country and dates back to the 14th century. It has steep roofs, white plasterwork and wood carvings. Its huge complex structure with multiple walls and gates is a tribute to its importance in war times.
What makes Himeji Castle stand out is its defense system. Trap doors, hidden staircases and narrow hallways were designed to keep intruders out. It also is a UNESCO World Heritage Site.
Visiting this castle is an amazing experience. Walk through beautiful gardens with cherry blossom trees and feel humbled. Don't miss out on visiting this historical landmark. Sorry America, Asian castles have that extra samurai swagger that your forts and citadels can't compete with!
Castles in the Americas
To explore iconic fortresses in America, here's your bucket list of castles. You can explore Castillo San Felipe del Morro in Puerto Rico, Castillo de San Marcos in Florida, USA, Chapultepec Castle in Mexico, Palacio de los Capitanes Generales in Cuba, and Casa Loma in Canada.
Castillo San Felipe del Morro in Puerto Rico
The Castillo San Felipe del Morro in Puerto Rico is an old fortification. The Spanish built it to guard the San Juan harbor. It has played a major part in history and UNESCO named it a World Heritage Site.
The walls are of brick with tall turrets. People call it "El Morro" or "the promontory". It is six levels spread over acres.
Later, it was used as a prison. Some areas were also bedrooms for lighthouse keepers and their helpers.
Exploring the castle needs careful planning. There are many hidden corners and caves. It is important to follow the marked paths to avoid getting lost.
If you want to see a stunning sea view, go to Castillo San Felipe del Morro. Listen to the waves against the cliffs. It is a great way to relax after the daily hustle and bustle.
For a tan that lasts longer than the Florida summer, visit Castillo de San Marcos. Its centuries-old walls will provide you with some shade.
Castillo de San Marcos in Florida, USA
Castillo de San Marcos is a famous historical building situated in St. Augustine, Florida, USA. It has been standing for centuries and serves as a reminder of US history. Built with coquina stone, this fort is a valuable landmark.
The construction was done in the 17th century to protect Spain's claim on southeastern America from Great Britain and other European nations. A lot of detail was put into creating the bastion to make it impenetrable from both land and sea.
Castillo de San Marcos is special compared to other castles in America. It has a unique military architecture inspired by Italian design, which is rare in American colonial castles.
Visitors can experience life as a soldier during those times through interactive activities like demonstrations or exhibitions held at the fort annually. It is an ideal spot for family adventures during summer vacations, with fantastic views of Matanzas Bay and nearby attractions such as the Oldest Wooden Schoolhouse.
For those wanting to learn more about the history of St. Augustine or how a castle could be used in an invasion, Castillo de San Marcos is worth visiting. Those interested in gaining a deeper understanding of history can join ranger-led tours, providing an insight into what life was like within the walls centuries ago.
Chapultepec Castle in Mexico
The Palacio de los Capitanes Generales in the Bosque de Chapultepec is a majestic castle. It was a military academy and the Mexican president's home, before becoming the country's National Museum of History. This symbol has seen many historical events, like the Battle of Chapultepec during the Mexican-American War.
Its architecture encompasses multiple styles. European castles and native elements combine to make an inspiring edifice. It's full of art, sculptures, furniture, and murals! These pieces give it cultural importance and historical significance.
The palace's garden covers 686 hectares and includes monuments to honour Mexican heroes. There's an auditorium for concerts and cultural events.
To get the most from exploring the gardens, bring comfortable shoes and water. A knowledgeable guide can help you understand the castle's rich history.
Palacio de los Capitanes Generales in Cuba
The Palacio de los Capitanes Generales stands in the heart of Old Havana. It was once the seat of power for Cuba's Captain Generals in the 18th and 19th centuries. This grand edifice is a magnificent example of colonial Spanish architecture with neoclassical elements, making it a popular tourist destination.
The inner courtyard is adorned by towering palm trees and fountains. Inside lies a throne room and chapel, both of which have been preserved to resemble their original grandeur.
This building also holds significant historical value. It was the residence of Christopher Columbus' grandson and poet José Martí. Nowadays, it is a museum showcasing Cuban history and culture. It is also often used for hosting cultural events.
Plus, during the Spanish-American War in 1898, Major General William Rufus Shafter made the Palace his headquarters. If you want to live out your fairy tale dreams for a day, you can try Casa Loma in Canada.
Casa Loma in Canada
This Canadian castle is situated in Toronto's midtown. It was commissioned by Sir Henry Pellatt, a wealthy businessman. Built in the early 1900s, it has a unique Gothic Revival architecture. Tour its opulent interiors or explore its expansive gardens.
One of its unique features? Secret passages and tunnels underneath the floors! These were believed to be used by Sir Pellatt to move around the castle unnoticed.
Casa Loma was also a film set for X-Men, The Vow and Scott Pilgrim vs. The World – one scene even shot in the library!
Surprised? African castles are real too. Geographically confused? Yep, that too!
African Castles
To discover the best African Castles, turn to this section on "The Ultimate Castle Bucket List: Visiting the World's Most Iconic Fortresses." Whether you're interested in history or architecture, you'll be fascinated by these five castles: Castle of Good Hope in South Africa, Elmina Castle in Ghana, Fort Jesus in Kenya, Mamure Castle in Turkey, and Goree Island Castle in Senegal.
Castle of Good Hope in South Africa
The Castle of Good Hope in Cape Town, South Africa is a remarkable architectural feat. It was built by the Dutch East India Company in the 17th century as a defensive fortress. It now houses a museum with artifacts and furniture from that era. It has great historical importance for its role in forming Cape Town's history.
The castle's bastion fort design is evident in its five corner towers and large inner courtyard. It is an example of early modern fortification systems. Visitors can watch daily guard-changing ceremonies with soldiers dressed in traditional clothing.
Nelson Mandela gave his first speech after release from Robben Island at the castle. It was also used as a prison during WWII and as a filming set for Black Sails and The Crown.
A popular story involves Lady Anne Barnard, Governor Andrew Preatorius and her dress' trimmings. She used them to repair the flag at the top of the castle during high winds, risking punishment. The castle continues to draw many visitors each year with its captivating sights.
If you're looking to invest in Ghana, Elmina Castle has a great view and historic significance – plus ghosts!
Elmina Castle in Ghana
The Castle of Elmina is an ancient fortress located on the West coast of Africa. It's a UNESCO World Heritage site, built by Portuguese traders in the 15th century and later controlled by the Dutch in the early 17th century. This castle served as a prime trading post for gold, ivory and slave trade. It's a living testimony to a sad phase of human history where brutality and oppression were rampant.
This castle holds great historical significance, being one of the oldest European structures in Sub-Saharan Africa. Different colonial powers controlled it over time. Its atmosphere leaves tourists uneasy, reminding them of the castle's heart-breaking past – slaves were captured nearby and shipped off from its small port-sized dungeons. The chapel contains murals reflecting the castle's importance during conflict-ridden times. There's even an underground tunnel that leads directly to the sister Fort St Jago – only accessible to tourists with expert guides.
Pro Tip: Visitors must take guided tours to get the critical details. That way they can walk away knowing more information about one of the most important historical castles globally, while listening to professional accounts that go beyond mere brochure descriptions. Fort Jesus may have been built to protect against invaders, but now it's the tourists who are the real threat!
Fort Jesus in Kenya
Fort Jesus stands tall in Mombasa, an iconic monument of Portuguese military architecture. Built in the 16th century, it was meant to protect trade routes and keep the Portuguese in power. Arabs had control of Mombasa before, so the fort served them too.
Visitors can see African, Arab, and European influences in its design. Despite many attacks and sieges, it remains strong. Fort Jesus was even used as barracks in WWII.
The legend persists: There are still many secrets to uncover in the walls of this fort. Move over Cinderella, Fort Jesus is the real fairytale fortress.
Mamure Castle in Turkey
The Fortress of Mamure is a historic structure embedded deep in the Turkish coast. It dates back to the 12th century and is an impressive example of Islamic military architecture. Its walls, towers, and gates are awe-inspiring and provide insight into medieval fortification techniques.
Mamure's grand design includes an ingenious sewage system. It drains rainwater and waste through tunnels and sluices beneath the castle.
What makes Mamure unique is its history and architecture. Visitors can explore every corner of this stunning fortress. Pro tip: Visit early in the day to avoid crowds and enjoy it uninterrupted.
Goree Island Castle in Senegal
Off the coast of Senegal lies an amazing structure, visible from a far. It's the Goree Island Castle, with its impressive design and history. This is one of 18 forts and castles built by Europeans in West Africa, between 1482 and 1786.
The Castle was built in 1779 as a French trading post, trading with African states, Caribbean islands, South America, and Europe. It was also a key player in the slave trade. After its abolition, it became a museum. It showcases the dark past of slavery, with exhibitions showing how people were bought and sold. The prison cells can still be seen, where captives awaited their fate. Or they cruised across the Atlantic Ocean, with an uncertain future. Seeing these majestic Oceanic Castles makes us forget about building sandcastles!
Oceanic Castles
To explore Oceanic Castles, The Ultimate Castle Bucket List offers enticing options as solutions in the form of five iconic fortresses. Matsumoto Castle in Japan, Castle Hill in New Zealand, Royal Palace of Tonga, Lahaina Fort in Hawaii, USA, and Fort Adelaide in Mauritius are what we will discover next.
Matsumoto Castle in Japan
Matsumoto Castle stands in Japan, with a black and white exterior wall and beautiful natural scenery. It's famous for its history and is a well-preserved fortress that attracts tourists from all over. The unique design concept combines functionality and beauty.
Built during the 16th century, it was a military stronghold and had elements like stone walls and moats to protect against enemies. It has a combination of Japanese and Western architectural influences which showcase the Japanese building style of the time.
It's one of the twelve surviving castles built before the Edo period. With interiors, steep staircases, hidden chambers and carvings on the facades, Matsumoto Castle offers visitors a peek into Japan's history.
The castle is important to Japanese history as it played a role in many battles. During WWII, it was preserved as an important cultural property.
Matsumoto Castle symbolizes Japanese simplicity, elegance and strength. Visiting this amazing monument reveals its past glory through time.
Castle Hill in New Zealand
Tucked away in New Zealand's Canterbury region is a majestic rock formation known as Castle Hill. Its unique limestone formations appear to have withstood the test of time. The peculiar boulders create a fantasy of ancient castles.
Adventurers can explore Castle Hill by rock climbing and hiking. It also holds spiritual importance for local tribes, so visitors should respect this by not removing rocks or damaging the site.
Hollywood films have featured Castle Hill, including The Chronicles of Narnia. To make the most of it, travellers should bring the right gear and plenty of water. Hiring a guide could provide insights into cultural heritage and safety tips. Move over Buckingham Palace, Castle Hill is the real castle!
Royal Palace of Tonga
The Royal Palace of Tonga stands proud in the capital city of Nuku'alofa. Built in the 19th century, it is the official residence of His Majesty, King Tupou VI. Adorned with exquisite details and surrounded by lush gardens, the palace is a symbol of power in Polynesia.
It includes a chapel, guesthouse, offices and residential quarters for the royal family. Inside, visitors can view historical artefacts such as weapons, handicrafts and carvings. The Throne Room displays traditional decorations crafted from local materials.
Interestingly, the palace has retained its original structure since its creation. It sometimes opens to the public for official ceremonies or cultural events. It is renowned for its respect from Tongans all over the world.
Locals believe the palace is haunted by friendly and mischievous ghosts. It is said they are benign if treated with respect, but can cause trouble if disrespected. Some have experienced supernatural encounters while visiting the site and consider them blessings.
Lahaina Fort in Hawaii, USA
The Lahaina Fort is located in the historic town of Lahaina, Hawaii. It was built in the early 19th century as a defensive structure against attackers. Cannons and muskets were housed inside. It is now a significant landmark that attracts tourists and history buffs.
The fort was made using local coral stones – strong and durable. Thick walls had narrow slits for firing from the inside. Plus, it had a deep moat for extra protection.
Legend has it that prisoners were used to carry stones for the fort's building. Then, they were said to have been buried alive beneath its foundation while still alive!
The Lahaina Fort's rich history tells us about Hawaii's colonial past under many countries before becoming an independent state in 1959. Visitors can explore the memorable building and its unique architecture almost two centuries after it was made.
Fort Adelaide in Mauritius
Fort Adelaide is perched on a hill in Mauritius. It was built by the British between 1834 and 1840, and was named after King William IV's wife, Queen Adelaide. The location offers stunning views of the harbor and the nearby areas.
This fortification has interesting architecture. At its center stands a tall round tower, with canon guns lined up around it. Traces of past events, like resistance movements against foreign rule, are still visible.
It was also used as a military prison in its time. Though not active militarily now, it is still a popular tourist destination. Visitors can savor the views from the ramparts and enjoy traditional Mauritian dishes at nearby restaurants. It is the ideal spot for those seeking history and beauty.
Frequently Asked Questions
1. What is the Ultimate Castle Bucket List?
The Ultimate Castle Bucket List is a travel guide that showcases the most iconic fortresses around the world, perfect for avid castle enthusiasts looking to add unique landmarks to their travel adventures.
2. What are some of the iconic castles included in the Ultimate Castle Bucket List?
Some of the castles included in the Ultimate Castle Bucket List are the famous Neuschwanstein Castle in Germany, Edinburgh Castle in Scotland, and the Tokyo Imperial Palace in Japan.
3. Are all the castles on the list open to visitors?
Most of the castles on the list are open to the public, but it is recommended to check the castle's website or contact its management first before planning a visit, as some castles may have restrictions or special opening hours.
4. Does the Ultimate Castle Bucket List provide information on the history of the castles?
Yes, the Ultimate Castle Bucket List provides brief histories of each castle, including their architectural style, construction and renovation timeline, and significance to their respective countries' history.
5. Can the Ultimate Castle Bucket List be used as a guide for planning a castle-themed trip?
Definitely! The Ultimate Castle Bucket List includes information on recommended tour routes, transportation options, and nearby attractions, making it a practical guide for anyone interested in exploring castles around the world.
6. Is the Ultimate Castle Bucket List available in other languages?
Currently, the Ultimate Castle Bucket List is only available in English, but translation options may be added in the future.